Welcome to the website of Tony Pruitt Plumbing of Altadena and Pasadena
We have been providing plumbing services in Pasadena and Altadena since 1988. Want a good Pasadena plumber? You found one
We offer over 25 years of experience in the field and have many satisfied customers who are enjoying the fruits of our labor of love. Come on in and see what we are offering.
Our Mission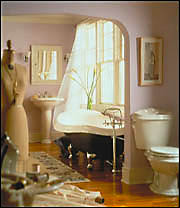 It is the aim of Tony Pruitt Plumbing to provide our customers with the finest quality workmanship and friendly service and to maintain a long lasting relationship.
We intend to grow and become the benchmark of what a plumbing company should be like in the new millennium.