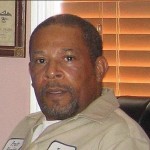 Thanks for checking us out! We are a small family owned Plumbing company. We have been doing plumbing services in Altadena, Pasadena, San Gabriel and LaCanada Flintridge since 1992. We specialize in Service and Repair Plumbing, Sewer Rooter and Drain Cleaning Services for both residential and commercial clients. We have a long list of satisfied customers who value the customer service and professional work we have performed throughout the years we have been plumbing in the San Gabriel Valley. It is with pride that we share with you that most of our business comes from referrals of highly satisfied clients we've served in the past.
We started doing business in 1992 servicing the San Gabriel Valley especially Altadena, Pasadena, San Gabriel and LaCanada Flintridge. My customers are the single family homeowners, property management firms and real estate brokers.
Since we only service such a small area, there is no charge for estimates. We also have very fast response times. We are a family owned small business that lives, shops and plays in the area which I serve. If my work isn't satisfactory to the client, I run the possibility of seeing them at the local grocery store, the gas station or the mall. This is just one of the many reasons why I always make sure to provide the best service I can with each project I take on. I believe that a consistently high level of service is what keeps my business growing year by year. The exceptional service brings about many satisfied loyal customers who are the most effective marketers of my company through the recommendations they make to other potential clients.